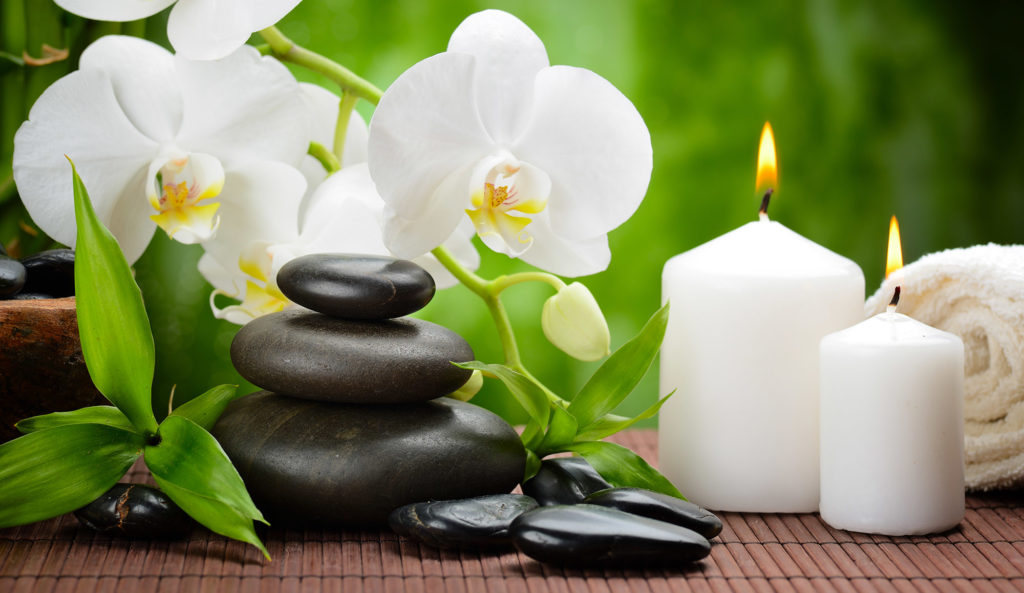 Hot Stone Massage uses hot stones to apply heat to areas that are in pain or just need to be relaxed. I use basalt lava rocks to apply a network of heat to your body that will increase circulation and help wash away toxins that build up in the body. Hot stones expand blood vessels, which improves energy flow throughout the body, stimulating your immune system and improving digestion. A review of more than 12 studies reveals that hot stone massage is effective in relieving anxiety, lowering cortisol levels by up to 50-percent and increasing levels of neurotransmitters that help reduce depression. It is also a treatment for insomnia.
Hot stones can also be used as tools to apply pressure. Stones used in this manner can penetrate muscle and other tissue with deep heat for an outstanding therapeutic effect. This application of hot stones will work the deepest tissue without the immediate pain of deep tissue massage or rolfing. It is necessary to take preventative steps in self care to avoid soreness for 24 hours after the treatment.
Hot stone massage is a wonderful compliment to a full body Swedish massage. After the Swedish massage is complete, the stones are applied and you are allowed time to relax and meditate. Peaceful music makes this a blissful experience.